Ed Humphreys, an America First proponent and pro-Trump Gubernatorial candidate in Idaho, posted a heartfelt message on his Facebook page this morning in honor of Memorial Day.
Humphreys said, "We remember and honor those who made the ultimate sacrifice for our freedom."
Humphreys also said, "Today we honor those who gave it all so we could be free.
This is NOT just another long weekend. Land of the free because of the brave."
Humphreys subtly mocked V.P. Kamala Harris when he said, "This is NOT just a long weekend". The Vice President authored a tweet on Friday saying, "enjoy the long weekend" without any mention of Veterans or our armed forces at all.
Enjoy the long weekend. pic.twitter.com/ilGOrod4AW

— Vice President Kamala Harris (@VP) May 29, 2021
Harris has received lots of heat from political commentators of all viewpoints and some believe she is downplaying the importance of this holiday, Memorial Day. Harris' post received an odd ratio of feedback, with 25,000 retweets and a whopping 41,000 replies!
Learn more about Ed Humphreys and his platform here. Humphreys' ideology greatly differs from the platform and viewpoints of his main opponents, Janice McGeachin and Brad Little. Some have labeled Little and McGeachin as "RINOs" (Republicans in Name Only), while Humphreys uniquely espouses a very pro-Trump message.
Stay tuned to Media Right News for more updates.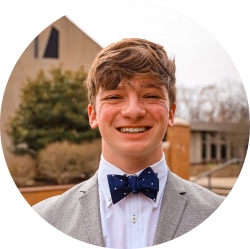 Latest posts by Paul Aubert
(see all)