Washington Secrets columnist Paul Bedard detailed a new report that was released by the Law Enforcement Legal Defense fund today.
According to Bedard's analysis of the report, in total, billionaire philanthropist George Soros has dropped $40 million to elect 75 "social justice" prosecutors as part of a decade of spending.
Those prosecutors were elected in cities where jailings have plummeted and crime has surged, Bedard noted.
The report listed Chicago's District Attorney Kim Foxx, Manhattan District Attorney Alvin Bragg, and Loudoun County, Virginia, Commonwealth Attorney Buta Biberaj, as the biggest receivers of donations from Soros.
Soros prosecutors are in enough big cities that they represent 1 in 5 people, or about 72 million, the report outlined.
That total includes about half of America's 50 most populous cities and counties where 40% of U.S. homicides occur.
The Bangor News Daily recently referred to Soros as a "Democratic megadonor" in describing how he is spending an "unprecedented sum" to oust the Cumberland County district attorney as part of a national effort to elect progressive prosecutors.
Cumberland County is the most populous county in that state and since 2010, only $464,000 has been spent by all Maine district attorney campaigns.
The outside spending in that race already accounts for more than any of those races to date ahead of the Democratic primary in June between incumbent Jonathan Sahrbeck and challenger Jackie Sartoris, the publication noted.
Given that Joe Biden won the county in 2020 with 66% of the vote, no other candidates are running in November, making the primary the deciding election.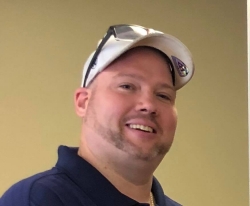 Latest posts by David Caron
(see all)