It was reported yesterday that a group of election security and administration experts are asking the Justice Department to send federal monitors to Arizona to oversee the audit of Maricopa County's 2020 presidential election results.
Five elections experts from the Brennan Center for Justice, Protect Democracy and The Leadership Conference sent a letter to the top official at the Justice Department's voting section.
In the letter, they expressed deep concerns about how the audit is being conducted, warning that it has put ballots "in danger of being stolen, defaced, or irretrievably damaged."
Chairman of the Arizona Republican Party Kelli Ward tweeted a video today where she blasted the interference in the audit.
Ward said that the group's "names sound innocent of course" but accused them of working with the Democrats, BLM, and "marxist groups."
In response, Ward declared that Arizona is "off-limits" to the federal goverment coming in to undermine the audit.
The Arizona's Secretary of State, Democrat Katie Hobbs, now has brought in officials from the groups "on the floor" monitoring the audit, according to Ward.
Ward expressed concern that those efforts would ultimately cause the audit to be derailed and urged supporters to "remain vigilant."
BREAKING NEWS… Major developments threaten America's Audit in Arizona as Democrats ramp up efforts to undermine process. Watch Arizona GOP Chairwoman @kelliwardaz give the latest update. We Will #FinishTheAudit We Will Not Be Intimidated. pic.twitter.com/2dRWvxwdCH

— Arizona Republican Party (@AZGOP) April 30, 2021
From The Hill:
"They failed to ensure the physical security of ballots by keeping doors unlocked and allowing unauthorized persons to access the ballot storage facility," the letter reads. "They also risk compromising the integrity of the ballots themselves, using materials and technologies that will cause the ballot paper and marks to deteriorate, such as holding ballots to ultra-violet light without gloves.
"And, by restricting access to the audit by nonpartisan observers, election administrators and voting machine experts, they are failing to ensure that the audit is transparent."
The letter also expresses concern that the state Senate and the firm it has hired to run the audit — a Florida-based company called Cyber Ninjas — "are preparing to engage in conduct that will constitute unlawful voter intimidation in violation of the Voting Rights Act and other federal laws."
At issue, they wrote, is a plan to "physically canvass" voters in Maricopa County as part of the audit, and to gather information related to their voting history.  
"Regardless of the fact that these actions will occur after the 2020 Election, they constitute intimidation because they seek to stoke fear amongst Arizonans of exercising their fundamental right to vote in future elections," the letter says.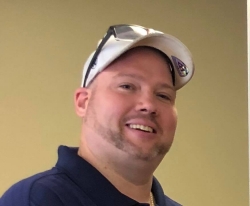 Latest posts by David Caron
(see all)