In a recent episode of The Last Word on MSNBC, host Lawrence O'Donnell said that Joe Biden had invited Stacey Abrams on the show. O'Donnell speculated that the "Vice President" might have an announcement to make or possibly it was an audition.
Biden instead claimed that the reason that he brought her on was that "she had done more to deal with the fair vote and making sure there is a fair vote than anybody." He continued that "she has a great capacity to explain things and to lay out exactly why it's going to be critically important this election."
Abrams began the episode with a big smile which turned into a look of disappointment when it was clear that the appearance had nothing to do with a potential running mate selection.
heres when stacey abrams realized on live tv that shes not getting the VP nod pic.twitter.com/Lg9GNxvTfT

— anonymous account (@jackallisonLOL) May 16, 2020
It has now been reported that Senator and former Democrat presidential candidate Amy Klobucher has been asked by Biden to undergo a formal vetting to be considered as his running mate, one of several potential contenders now being scrutinized by his aides ahead of a final decision, according to people familiar with the moves.
The request for information from potential running mates like Klobuchar "is underway," according to a senior Biden campaign aide. If a potential contender agrees, they should be poised to undergo a rigorous multi-week review of her public and private life and work by a hand-picked group of Biden confidantes, who will review tax returns, public speeches, voting records, past personal relationships and potentially scandalous details from their past.
It is assumed that only a woman will be undergoing this process after Biden committed during a March primary debate to pick a woman as his running mate and has previously said the list of women is around a dozen.
Former Hillary Clinton running mate Tim Kaine is now trending on Twitter because as one Democrat supporter Tweeted about Klobucher, "This will be the worst Dem VP pick since Lieberman, the corniest since Tim Kaine…I mean, do we WANT to lose?!"
This will be the worst Dem VP pick since Lieberman, the corniest since Tim Kaine…I mean, do we WANT to lose?! https://t.co/GslRADZZJK

— Aisha K. Staggers (@AishaStaggers) May 21, 2020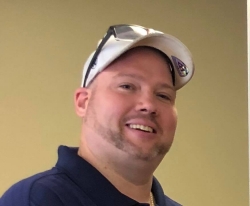 Latest posts by David Caron
(see all)