During today's episode of Fox News' "The Five," co-host Geraldo Rivera lost his cool on co-host Greg Gutfeld during a discussion about abortion.
The topic has always been a hot topic, but recently it has waded back into public discourse due to the leaked SCOTUS draft.
A clip shared by "Acyn" shared in a tweet began with Gutfeld lobbying that the potential move should be "something to celebrate, something to cherish, right? The unborn."
"That's baloney," Rivera interjected before mocking Gutfeld, "Cherish the wire hanger stuck up their privates."
Other co-hosts try to calm Rivera down by saying "Oh come on…"
Gutfeld then attempted to explain his position, but Rivera insisted, "What come on, that was the world before Roe."
At that point, Gutfeld then jested, "This is exactly what I expected, bring out the old coathanger."
Incensed, Rivera shot back, "You are arrogant…" before catching himself.
"Go for it Geraldo, keep going," Gutfeld chided as co-host Dana Perino tried to shift the conversation away from the two.
Rivera, however, continued "Don't you… you know something, you insulting punk," which caused Gutfeld to break into a laugh.
"Oh what, am I your new Bongino?" Gutfeld wondered while laughing maniacally as another co-host was finally able to speak next.
Geraldo: You insulting punk pic.twitter.com/hGjsEJCVpx

— Acyn (@Acyn) May 4, 2022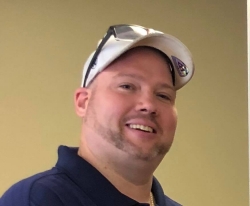 Latest posts by David Caron
(see all)