Earlier, we reported that Vice President Kamala Harris was asked today about pictures that showed border patrol agents rounding up Haitian migrants at the southern border and she responded by demanding a "thorough investigation" into the the "horrible" treatment.
U.S. House Rep Mary Miller (R-IL) mocked Harris for her investigation demand in a tweet and said, "Wait until she finds out who was in charge."
Wait until she finds out who was in charge. https://t.co/ZwDV85Je7Z

— Congresswoman Mary Miller (@RepMaryMiller) September 21, 2021
Harris was named the border czar earlier by President Joe Biden and had yet to comment on the situation prior to today.
DHS began sending the migrants back to Haiti in removal flights starting on Sunday, which prompted scores of these illegal crossers to trek back across the Rio Grande River to Mexico to avoid deportation.
The Daily Mail reported:
Meanwhile, Border Patrol agents were frustrated by the pile-on as they try to get a hold on the sudden flux of nearly 15,000 migrants. 
'This whole situation is blowing up and even liberals are turning on this administration,' one agent told Fox News. '[Harris] is placing blame on agents to deflect because she and Biden are not going to change how they are handling this.'
Another source bluntly said the outrage 'just proves what absolute idiots they are.'
'With basic knowledge and two brain cells, anyone knows those agents use split reins. They do use them as a whip, on their horses,' the agent said. 'This helps get a quicker response from the horse to move out when needed, especially when the horse may be hesitant with groups of people or other animals.'
'Again it is clear that those 'in charge,' a term that is disgusting to use, have no clue about our operations and frankly operate by ignorance and unhinged emotions,' the agent said. 
Previously, we reported:
Kayleigh McEnany appeared this weekend on "Fox & Friends Weekend" to discuss the border crisis. During her appearance she criticized Vice President Kamala Harris.
Describing the terrible conditions at the international bridge where thousands have now gathered, McEnany asked, "Where's the great humanitarian Kamala Harris?"
McEnany's colleague Laura Ingraham didn't hold back in a tweet criticizing Harris for her lack of action regarding the border crisis either, which she is supposed to be in charge of.
Ingraham shared a new drone shot from Bill Melugin, a colleague of her and McEnany, of the international bridge and lamented, "VP Harris has spent more time haggling over her Vogue cover than on the border crisis."
Melugin reported, "BREAKING: Our @FoxNews drone is back over the international bridge in Del Rio, where it appears the mass of migrants has expanded once again. Stunning visuals. More than 11,000 under the bridge as of yesterday w/ more streaming in. Expect that number to be bigger today."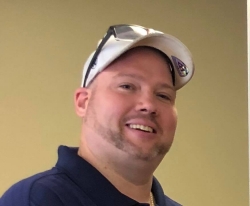 Latest posts by David Caron
(see all)