A group of 18 House Republicans sent a letter today demanding that Twitter's board preserve all records related to Elon Musk's bid to buy the company.
Since the 2020 elections, sending such a letter hasn't had much effect, but considering that the GOP is now poised to win back the House majority in November, the demand sets up a potential congressional probe.
Republicans on the House Judiciary Committee, of which Rep Jim Jordan (OH) is the ranking member, instructed Twitter Board Chairman Bret Taylor and other members of the board to preserve any messages from official or personal accounts, including through encryption software, that relates to Twitter's consideration of Musk's offer.
In the letter, the Republicans called the Board's "reaction" to the bid "concerning and insisted that "Decisions regarding Twitter's future governance will undoubtedly be consequential for public discourse in the United States and could give rise to renewed efforts to legislate in furtherance of preserving free expression online."
The letter then asked, "As Congress continues to examine Big Tech and how to best protect Americans' free speech rights, this letter serves as a formal request that you preserve all records and materials relating to Musk's offer to purchase Twitter, including Twitter's consideration and response to this offer, and Twitter's evaluation of its shareholder interests with respect to Musk's offer."
"You should construe this preservation notice as an instruction to take all reasonable steps to prevent the destruction or alteration, whether intentionally or negligently, of all documents, communications, and other information, including electronic information and metadata, that is or may be potentially responsive to this congressional inquiry," the Republicans wrote.
Under Republican control, the House Judiciary Committee could decide to subpoena records about the board's internal deliberations, especially if they turn down Musk's bid.
#BREAKING: Judiciary Republicans send preservation notices to Twitter's board members formally requesting that they preserve all records and materials relating to @elonmusk's offer to purchase Twitter. pic.twitter.com/EqhOUpRdwP

— House Judiciary GOP (@JudiciaryGOP) April 22, 2022
Musk has reportedly secured $46.5 billion in funding to attempt a tender offer to take over Twitter should they not accept his original offer of $54.20 per share.
The funding includes various different sources of capital, including but not limited to Musk's own cash and the billionaire leveraging against his Tesla shares.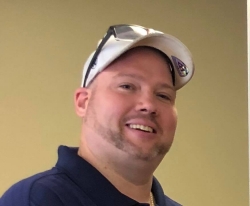 Latest posts by David Caron
(see all)