Conservative journalist Michelle Malkin hosted a Back The Blue event on Sunday in Denver, Colorado when it was abruptly interrupted by Antifa and BLM.
The gathering took place at the Civic Center amphitheater where the attendees were listening to music as the speakers were preparing to give speeches. Video captures where Malkin was approached on stage by masked members before being forced to leave.
Pro-police folks tried to hold a #BackTheBlue rally in Denver and were met with opposing speech from BLM protesters. This screengrab from @michellemalkin's live stream gives you an idea how that went. (Bonus points if you can ID the guy in orange.) #copolitics pic.twitter.com/wkWDxV9T7E

— Kyle Clark (@KyleClark) July 20, 2020
One member can be seen with a baton while other witnesses reported two other attendees being beaten. One of whom was an organizer, Ron McLaughlin, who was attacked on stage minutes after leading a group prayer.
*Law Enforcement Appreciation Day organizer Ron MacLachlan beaten w/longboard & bullhorn by BLM/Antifa.
*BLM/Antifa advance notice to police they intended to "shut" us "down." Police Chief knew. #TheyLetItHappen @denverpolice @jaredpolis @mayorhancock #DenverAnarchoTyranny pic.twitter.com/xHprcnkc0S

— Michelle Malkin (@michellemalkin) July 20, 2020
Malkin stated that they were being sprayed in their faces with aerosol string. Footage shows that the counter-protesters get very close to the organizers and even put hands on some of them.
Malkin's main concern was the necessity of security during these past few months.
So far, the only other media outlet that was considerate enough to report this for the sake of public knowledge was The Gateway Pundit. Not even Fox News has jumped on this story as they did with the St. Louis couple. Many prominent conservative commentators are silent when dissidents get unacceptable treatment.
Malkin confirmed she was not hurt during the incident and reached out to other attendees to assure their safety as well. This event should be a watershed moment for spectators worried about security, protection, and lawful accountability moving forward.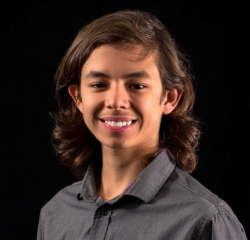 Latest posts by Aaron Cummings
(see all)