A school nurse in New Jersey was suspended from her job due to her anti-covid beliefs. Erin Pein refused to wear a mask while working in the Stafford Township district, NJ.com reported.
The New Jersey governor, Phil Murphy (D) issued an order in 2020 that mandated the use of masks in all school buildings at all times except while eating or in certain medical cases. However, parents who do not want their children partaking in in-person learning have the option of using remote learning. Pein decided that her concerns and convictions about the effect of mask mandates on the school systems were too large to keep to herself. "I came to the realization that just voicing my concerns wasn't going to make a difference, so I decided to let my district know that I was not going to be compliant with mask-wearing for myself anymore," Pein said.
In a youtube video, Pein detailed her experience working with school children forced to wear face masks. Pein claimed that high numbers of children have been suffering from anxiety, depression, rashes, headaches, and stomachaches all due to the governor's mask mandate.
She believes that these school children are having these issues and mental stress because "young children learn how to be adults by recognizing faces and facial expressions"
Pein not only believes masks are detrimental to the school system but also claims masks are not even effective: "The masks unfortunately don't prevent them from getting COVID. Because the viruses are so small, it can't be stopped with a mask."
Stafford Township has yet to make a comment releasing any more information on Pein's suspension. School board attorney, Martin Buckley, said "Unfortunately, it is a personnel matter and I do not have the ability to comment or discuss the matter, nor can I discuss any of the information that Ms. Pein has already chosen to make public".
Many local New Jersey residents have rallied around Pein in support. There will be a protest on May 10th at the next Stafford Township Elementary District's Board of Education meeting. Republican Governor Candidate for NJ governor, Hirsh Singh has vocalized his support for Pein and confirmed his attendance at the Board of Education protest on his Facebook and Twitter pages.
I stand with nurse Erin Pein, and all parents, nurses and teachers who refuse to back down and cower before Big Government tyrants like Phil Murphy. It's time to unmask our children, safely reopen New Jersey, and take back our freedoms. https://t.co/fDQXW6aq8I

— Hirsh Vardhan Singh (@HirshSingh) May 1, 2021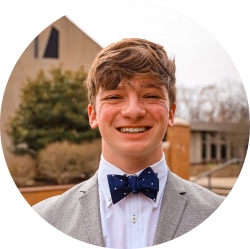 Latest posts by Paul Aubert
(see all)