Following news of a Hollywood movie coming out that depicts wealthy elites hunting people known as 'deplorables', President Trump has hit back at the movie that is sure to "inflame". The movie had initial pushback with some ads being pulled and drew fire from many Americans and media talking heads, but NBCUniversal has so far decided to carry on with the release of the movie anyway.
(Quote from the movie in the first paragraph)
"Did anyone see what our ratfucker-in-chief just did?" one character asks early in the screenplay for The Hunt, a Universal Pictures thriller set to open Sept. 27. Another responds: "At least The Hunt's coming up. Nothing better than going out to the Manor and slaughtering a dozen deplorables."
In the aftermath of mass shootings within days of one another that shocked and traumatized the nation, Universal is re-evaluating its strategy for the certain-to-be-controversial satire. The violent, R-rated film from producer Jason Blum's Blumhouse follows a dozen MAGA types who wake up in a clearing and realize they are being stalked for sport by elite liberals.
Trump tweeted:
Liberal Hollywood is Racist at the highest level, and with great Anger and Hate! They like to call themselves "Elite," but they are not Elite. In fact, it is often the people that they so strongly oppose that are actually the Elite. The movie coming out is made in order to inflame and cause chaos. They create their own violence, and then try to blame others. They are the true Racists, and are very bad for our Country!

SEE TWEET FROM @realDonaldTrump BELOW:
Amazon also announced that they are going to be making a mini-series as well that depicts 'Nazis' being hunted instead of 'deplorables'.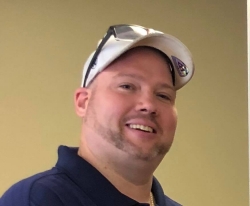 Latest posts by David Caron
(see all)