It was reported today that when "CBS Evening News" anchor Norah O'Donnell re-signed with the network in April, she took a more than 50% salary cut.
O'Donnell's yearly salary now sits at $3.8 million, down from the previous $8 million, following reports that the network had been casting around for a replacement as O'Donnell's ratings continue to sag.
The network has disputed the report, but the Daily Beast reported in May that she had re-upped at a slightly lower salary.
According to sources, CBS execs gave O'Donnell a "low ball" offer during the hard-knuckle negotiations, which they "expected O'Donnell to reject."
Some executives appeared surprised when she ultimately did accept it.
Former MSNBC News host Brian Williams had been reportedly offered the job to replace her previously, which he also reportedly rejected.
CBS co-president Neeraj Khemlani also denied that report in a statement where he insisted, "This is wrong. I never met with Brian Williams about the 'Evening News.' Period."
In regards to the new report about O'Donnell's salary, a CBS spokesperson said, "Wrong again. Neeraj led the effort to retain and re-sign about a dozen of our biggest anchors and correspondents over the last year including Norah O'Donnell and Gayle King — and recruited a few new ones like Nate Burleson and Robert Costa."
"While there are huge prime time openings elsewhere in the News industry, CBS News has the No. 1 news broadcasts and finished the season with multiple shows including morning and evenings in their most competitive position ever. Apparently, the more false stories the NY Post writes, the better things go for CBS News," the spokesperson declared.
Currently, "CBS Evening News" sits in third place, trailing both "ABC World News Tonight" and "NBC Nightly News with Lester Holt."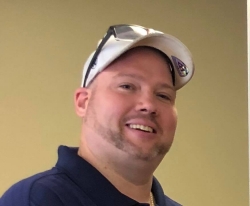 Latest posts by David Caron
(see all)