In an article released over the weekend, Rolling Stone claimed that the world is laughing at us after the Twitter controversy from the weekend before. They cited examples from Canada, the UK, and Germany.
Interestingly though, they failed to recognize the great relationship and respect now present between the US and Israel. President Trump was the first to recognize Jerusalem as the capital. In June, Israel unveiled a new settlement to be known as 'Trump Heights'.
SEE IMAGE OF 'TRUMP HEIGHTS' BELOW:
Also ignored was the work President Trump has done on the Korean Peninsula. His bold moves recently had South Korea PM Moon Jae-in declare "an end of hostile relations" and the "start of an era of peace. Some even called for President Trump to be awarded the Nobel Peace Prize.
SEE TWEET FROM @FoxNews BELOW:
And even though the writer claims the U.K. is laughing at us, the reality is that a pro-Brexit conservative was just elected to be the Prime Minister. President Trump tweeted congratulations.
SEE TRUMP TWEET BELOW: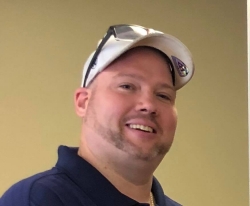 Latest posts by David Caron
(see all)