Trans flag-waving Antifa attempted to crash the Title IX "Our Bodies, Our Sports" rally today in Washington D.C.
According to the group's website, the rally was held on the 50th Anniversary of Title IX to "Keep Women's Sports FEMALE."
"Female bodies are fundamentally different from male bodies. In recognition of these immutable biological differences, most athletic competitions have separate divisions for males and females. But, recently, women's sports have come under attack. On the 50th anniversary of Title IX, join us in celebrating female athletes, and help us preserve single-sex athletic competition."
Journalist Drew Hernandez shared a video of the Antifa protest in a three-part tweet, as well as a link to the group's website and pictures of the Antifa.
"BREAKING: SJW's waving flags with Antifa logos show up to attempt to crash and drown out the Pro Women's "Our Bodies, Our Sports" rally here in DC."
"These are the same people that just left the Supreme Court preaching for 'women's rights.'"
"For better reference, here are images of the ANTIFA flags and symbols."
In the video, the Antifa could be seen and heard blowing whistles, banging pots and pans, and using other noise makers.
"Make it make sense," Hernandez lamented.
BREAKING: SJW's waving flags with Antifa logos show up to attempt to crash and drown out the Pro Women's "Our Bodies, Our Sports" rally here in DC

These are the same people that just left the Supreme Court preaching for "women's rights" | @TPUSA pic.twitter.com/6wrK4PbeoR

— Drew Hernandez (@DrewHLive) June 23, 2022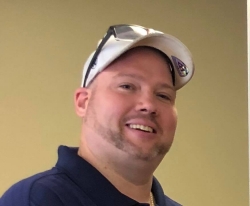 Latest posts by David Caron
(see all)