Former President Donald Trump apparently read the recent news about Meghan McCain or perhaps even listened to her audible memoir "Bad Republican."
Trump issued a statement today where he urged McCain to "Fight back against the Losers of The View the way she fights against very good and well-meaning Republicans, and she would do herself a world of good!"
In the last chapter of her memoir, McCain reveals why she walked away from "The View" after four seasons where she insisted that the way she was treated as the panel's sole conservative voice made it "impossible" for her to stay.
McCain commented on show moderator Whoopi Goldberg's "open disdain" for her and said that an on-air clash with co-host Joy Behar is what ultimately sealed her fate.
While the show "is billed as an arena for women to share and discuss their views on politics and the most important topics of the day, an arena historically occupied by men, a space where women support and respectfully challenge each other," McCain said that instead, "The truth is that the environment on the show is toxic."
Trump began his statement by pointing out, "Isn't it funny that Meghan McCain, who has always been a bully and basically a lowlife, is now complaining that it was she who was bullied by the Slobs and Radical Left maniacs of 'The View.'"
Referencing the late U.S. Sen John McCain, Trump continued, "At the request of many of her representatives, I made it possible for her father to have the world's longest funeral, designed and orchestrated by him, even though I was never, to put it mildly, a fan."
"In his own very special way, he was a RINO's RINO. Despite his fighting against me, I won Arizona by a lot in 2016," Trump explained.
After mentioning the most recent report from the Arizona auditors and stating that he also won the state in 2020, Trump brought up the fact that McCain had sent the scam Dossier to the FBI.
"In any event, Meghan should fight the Communists instead of explaining how they beat her, hurt her, and made her 'physically ill,'" Trump encouraged.
.@POTUS45 on @MeghanMcCain:

"She should fight back against the Losers of The View the way she fights against very good and well-meaning Republicans, and she would do herself a world of good!"

FULL STATEMENT: pic.twitter.com/SYbMv9MHWA

— Natalie Harp (@NatalieJHarp) October 22, 2021
One far-left Twitter user tweeted a video that possibly could have been the spat that made McCain decide to leave the program, or simply one of many.
Meghan McCain claims she left the View b/c of the hostile environment.

Quick reminder: Meghan is a disappointment to her own family & her wonderful father.

Whoopi Goldberg & Joy Behar are closer to nunhood than Meghan & Whoopi wasn't even a real nun in Sister Act.😂#DemVoice pic.twitter.com/T4idxn2Cba

— The Jewish Ginger Resister (@JewishResister) October 19, 2021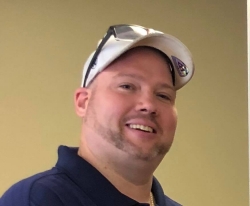 Latest posts by David Caron
(see all)