A news clip tweeted out by Arizona Republican State Senator Wendy Rogers reported on how two ineligible children were accidentally given the Covid-19 vaccine instead of the flu shot.
October 10, 2021
The two Indiana children, who are both four and five, accidentally received the Covid-19 Pfizer vaccine at Walgreens when they were both supposed to get the flu shot. Not only were the kids given the Covid-19 vaccine accidentally but both of their parents were as well as you can see the vaccine cards below.
KWTX reported on how the children have responded following the shot saying, "Tuley said the children have been taken to a pediatric cardiologist, and the family was told both are showing signs of heart issues. The family said the younger child has been sick with a fever and a cough."
The Pfizer shot has not yet been approved for those under 12 though they have been pushing for approval for those 5-11. Even with that one child is only four and the other is five with both reportedly showing adverse reactions to the vaccines.
We will have to see if a lawsuit comes from their attorney as not only were the four of them given the vaccine without their consent, but now the parents of two young children are facing heart and health problems because of it. This may also have an effect on whether or not the Pfizer shot is approved for those aged 5-11. Some may also ask if this was a mere accident or not.
Stay tuned to Media Right News for more updates.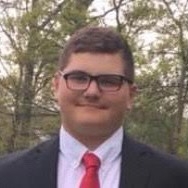 Latest posts by Joshua Troiano
(see all)