A group of 20 retail leaders, including the CEOs of Target and Kroger sent a letter yesterday to Congressional leaders of both parties asking for help with the recent crime surge.
The CEOs expressed concern over a recent wave of "smash-and-grab" store robberies in major U.S. cities including Chicago, Los Angeles and San Francisco, urging lawmakers to take legislative action.
In the letter, the group wrote, "Leading retailers are concerned about the growing impact organized retail crime is having on the communities we proudly serve, which is why we strongly support the bipartisan and bicameral Integrity, Notification and Fairness in Online Retail Marketplaces (INFORM) for Consumers Act."
"This important legislation will modernize our consumer protection laws to safeguard families and communities from the sale of illicit products and we urge its quick passage," the group urged.
CVS CEO Karen Lynch said in an interview on CNBC's "Power Lunch" yesterday about the thefts, "What they're doing is they're taking our products off the shelf and they're putting them online and we need to go after that."
The retailers explained, "As millions of Americans have undoubtedly seen on the news in recent weeks and months, retail establishments of all kinds have seen a significant uptick in organized crime in communities across the nation."
"This trend has made retail businesses a target for increasing theft, hurt legitimate businesses who are forced to compete against unscrupulous sellers, and has greatly increased consumer exposure to unsafe and dangerous counterfeit products," the leaders added.
The group additionally noted that while they "constantly invest" in people and technology to deter theft, criminals are "capitalizing on the anonymity of the Internet" and the failure of "certain" marketplaces to verify sellers.
Organized retail theft jumped nearly 60% in 2020 from 2015 and cost stores an average of $719,548 per $1 billion in sales according to a survey of 61 retailers by the National Retail Federation, the industry's largest trade group.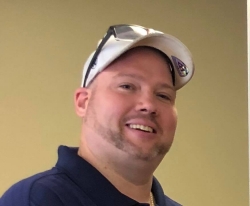 Latest posts by David Caron
(see all)