Activist tennis player Naomi Osaka, who was criticized for her decision to represent Japan instead of the United States at this summer's Olympics, was eliminated yesterday in the third round.
Osaka, who hold the 2nd world ranking, lost to the world number 42 Czech player Marketa Vondrousova, who was the runner-up at the 2019 French Open, 6-1 6-4.
According to the Associated Press, Osaka said of the loss, "I'm disappointed in every loss, but I feel like this one sucks more than the others."
Osaka, who was a favorite to bring a gold medal to the host nation, added, "I'm not saying that I did bad right now, but I do know that my expectations were a lot higher."
Prior to the match, Osaka tweeted out two pictures of herself and declared, "I'm here for a good time."
One respondent suggested, "How does one say 'It's coming home' in Japanese?"
How does one say "It's coming home" in Japanese?

— мιя⁷⁺⁴ 🇵🇸 (@mirbrandnew) July 26, 2021
On Friday, Osaka had the massive honor of lighting the Olympic flame to officially kick off the Olympics.
Last year, Osaka won the AP Female Athlete of the Year after she captured the U.S. Open for her third Grand Slam title and "stood out for speaking out about racial injustice and police brutality."
Insider.com stated that the weight of the world was seemingly on Osaka's shoulders and after the match, the 24-year-old acknowledged, "I definitely feel like there was a lot of pressure for this."
"I think it's maybe because I haven't played in the Olympics before and for the first year [it] was a bit much," Osaka explained.
Osaka, who pulled out of the French Open earlier this year to take a mental health break also claimed, "I feel like my attitude wasn't that great because I don't really know how to cope with that pressure. So that's the best that I could have done in this situation."
Vondrousova offered her sympathy:
Even her opponent recognized just how much that pressure most likely affected the winner of four Grand Slam tournaments.
Vondrousova — the 42nd-ranked player in the world — said she "cannot imagine" having to manage that level of expectations under the world's brightest lights.
"It's tough for her also playing in Japan and in the Olympics," Vondrousova said. "It's so much pressure."
Of Osaka's decision to play for Japan, Insider.com previously reported:
"I've been playing under the Japan flag since I was 14. It was never even a secret that I'm going to play for Japan for the Olympics," she said while discussing the backlash during an episode of her new self-titled docuseries on Netflix. 
"So I don't choose America and suddenly people are like, 'Your Black card is revoked.' And it's like, African American isn't the only Black, you know? I don't know, I feel like people really don't know the difference between nationality and race because there's a lot of Black people in Brazil, but they're Brazilian."
Osaka announced that she would be relinquishing her American citizenship in 2019. The tennis star who was born in Japan but moved to New York at the age of 3 previously held dual American and Japanese citizenship. But under Japan's Nationality Act, those who hold dual citizenship must choose one before their 22nd birthday.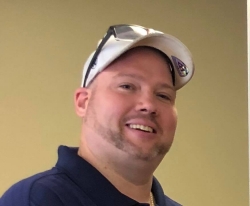 Latest posts by David Caron
(see all)