Last Thursday, former President Donald Trump issued a full-throated reelection endorsement for U.S. Sen Rand Paul (R-KY), who is will be seeking a third term in office during the 2022 election contest.
"Rand Paul has done a fantastic job for our Country, and for the incredible people of Kentucky. He fights against the Swamp in Washington, the Radical Left Liberals, and especially the destructive RINOS, of which there are far too many, in Congress," Trump said in a statement.
At the Save America Summit in Florida last night, Paul called for the ouster of two GOP senators while fighting the swamp during a speech. 
"Seven Republicans voted to keep Obamacare. You remember John McCain doing it," Paul said and mimicked McCain's infamous thumbs down gesture. "But here's the thing: this is our problem.
Paul continued, "We know the Democrats want to have socialized medicine and nationalized health care. But Republicans say they're for it, we got to keep them honest. And you got to send home the ones that lie to you."
It appears he was off a bit on the math, but besides McCain, the other two GOP senators who joined him to keep Obamacare and who are still in the Senate are U.S. Sen Susan Collins (R-ME) and U.S. Sen Lisa Murkowski (R-AK).
Collins was re-elected in 2020 beating back a well-funded Dem challenger. She will not face voters again until 2026, but Murkowski is up for reelection in 2022 and is facing a tough primary challenge from Kelly Tshibaka.
In an interview with the Washington Examiner, Tshibaka said that she believes Murkowski failed their home state by turning her back on Trump.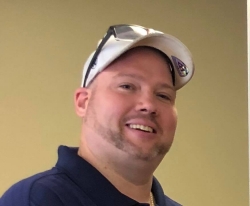 Latest posts by David Caron
(see all)