Ann Coulter gave left-wing critics of Donald Trump a gift today by calling him a "Liar" and a "Con man" in a tweet defending Florida GOP Gov Ron DeSantis.
The dig at Trump, which Coulter shared in a tweet, has caused her to trend on Twitter, with many of those critics celebrating it.
Many left-wing outlets including CNN reported that they believe Trump took a shot at DeSantis over his refusal to disclose whether he's received a COVID-19 booster shot in a new interview with One America News.
Trump told OAN, "I watched a couple politicians be interviewed and one of the questions was, 'Did you get a booster?' Because they had the vaccine and they're answering like — in other words, the answer is 'yes' but they don't want to say it, because they're gutless."
"You gotta say it. Whether you had it or not, say it," Trump insisted.
DeSantis spokesperson Christina Pushaw gave a statement to CNN that pushed back on any suggestion that there is any animosity from the governor about Trump.
Pushaw said, "President Trump did not mention Governor DeSantis in that interview, so I wouldn't want to make assumptions. Governor DeSantis has always been clear about his position on Covid-19 vaccination and boosters: the shots should be available to all but mandated for none, and the choice to get a vaccine or booster is an individual's private medical decision."
In the tweet, Coulter declared, "EXCLUSIVE: Trump is demanding to know Ron DeSantis's booster status, and I can now reveal it."
"He was a loyal booster when Trump ran in 2016, but then he learned our president was a liar and con man whose grift was permanent. I hope that clears things up," Coulter claimed.
In a quote tweet of Coulter, Democrat strategist Aaron Parnas gleefully asked, ".@ChristinaPushaw any comment from the Governor's office?"
.@ChristinaPushaw any comment from the Governor's office? https://t.co/zUImUHmiK0

— Aaron Parnas (@AaronParnas) January 13, 2022
BrooklynDad_Defiant!, who became a verified Twitter essentially due to his anti-Trump tweets, also quote tweeted Coulter and said, "I still don't trust Ann Coulter, but I'll approve of her trump-bashing tweet any day of the week."
I still don't trust Ann Coulter, but I'll approve of her trump-bashing tweet any day of the week. 🤯 https://t.co/trtWyLGv68

— BrooklynDad_Defiant! (@mmpadellan) January 12, 2022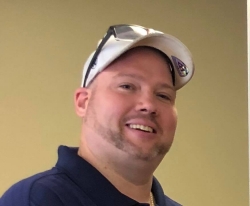 Latest posts by David Caron
(see all)