U.S. House Rep Alexandria Ocasio-Cortez (D-NY) riled up the progressive base yesterday with an attack on Supreme Court Justice Brett Kavanaugh and an attempt to delegitimize the Supreme Court altogether.
Predictably, Ocasio-Cortez also attacked former President Donald Trump and attempted to delegitimize the 2016 presidential election in her rant as well, lamenting the fact that he has appointed one-third of the justices on the court.
Ocasio-Cortez's attacks came after the nation's highest ruling body heard oral arguments in Dobbs v. Jackson Women's Health, a case in which the State of Mississippi is asking the court to strike down a lower court ruling that blocked its 15-week abortion ban law from taking effect.
In a pair of tweets, Ocasio-Cortez began by suggesting, "Reminder that Brett Kavanaugh *still* remains credibly accused of sexual assault on multiple accounts w/ corroborated details & this year the FBI admitted it never fully investigated."
"Yet the court is letting him decide on whether to legalize forced birth in the US. No recusal," Ocasio-Cortez insisted.
In the follow-up reply, Ocasio-Cortez mentioned the former president, although not by name, and stated, "Out of 9 justices, 3 were appointed by a man who tried to overthrow the US government (& elected via minority)."
Adding that Trump was "elected via minority" is certainly an attack on the electoral college and the legitimacy of the 2016 presidential election.
"Those 3 will decide whether the US will legalize forcing people to give birth against their will," Ocasio-Cortez continued, shifting her focus back to the initial complaint.
Ocasio-Cortez concluded with an attempt at being philisophical and asserted, "Legitimacy requires consent of the governed. They are dismantling it."
Out of 9 justices, 3 were appointed by a man who tried to overthrow the US government (& elected via minority).

Those 3 will decide whether the US will legalize forcing people to give birth against their will.

Legitimacy requires consent of the governed. They are dismantling it

— Alexandria Ocasio-Cortez (@AOC) December 2, 2021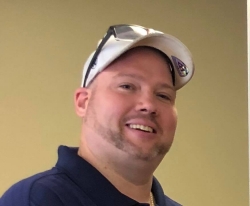 Latest posts by David Caron
(see all)