A federal appeals court today declared DACA illegal but left the policy intact for the 600,000 immigrants already enrolled.
The case is now set to go back to U.S. Judge Andrew Hanen for a final ruling.
Current DACA recipients can continue to apply for renewals but the ruling deals a blow to the Obama-era program as a whole.
Democrats in the House sounded off following the ruling.
U.S. Congressman Juan Vargas (D-CA) declared in a tweet, "This decision provides temporary relief to DACA recipients."
"We need a pathway to citizenship for the millions of immigrants who call our country home"
"It's high time the Senate pass the Dream and Promise Act."
This decision provides temporary relief to DACA recipients. We need a pathway to citizenship for the millions of immigrants who call our country home. It's high time the Senate pass the Dream and Promise Act. #WeAreHome https://t.co/HnvgLErloa

— Rep. Juan Vargas (@RepJuanVargas) October 5, 2022
U.S. Congressman Chuy Garcia (D-IL) echoed his colleague as he insisted, "While this decision brings relief to current DACA recipients, it underscores the urgent need for Senate action on The Dream and Promise Act."
"We must provide long-term stability for DACA recipients and not close the door on the many young people who already call this country home."
While this decision brings relief to current DACA recipients, it underscores the urgent need for Senate action on The Dream and Promise Act. We must provide long-term stability for DACA recipients and not close the door on the many young people who already call this country home. https://t.co/KoU885vvwX

— Congressman Chuy García (@RepChuyGarcia) October 5, 2022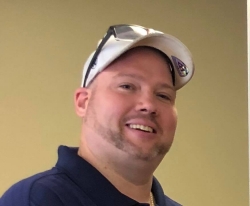 Latest posts by David Caron
(see all)