Two weeks ago, we reported that the Supreme Court of the United States ruled that President Joe Biden and his regime could not abandon the Trump era "Remain in Mexico" policy, which Biden had rescinded with an Executive Order on day one in office.
Despite that order, CBS News reported today that DHS confirmed it has yet to return asylum-seekers to Mexico under the rule.
They did report, however, that the department's policy office has been working on logistical plans to facilitate its "expeditious reimplementation," including cost estimates.
It appears though, that the administration is "slow-playing" re-implementation and during an interview this week with "CBS Evening News" anchor and managing editor Norah O'Donnell, Department of Homeland Security (DHS) Secretary Alejandro Mayorkas railed against the policy's re-implementation, citing "very poignant and powerful pictures" of migrants' living conditions.
31 Democratic lawmakers, led by U.S. House Rep Veronica Escobar (TX) and U.S. Sen Bob Menendez (NJ), wrote to Mayorkas in a letter yesterday, "It is abundantly clear that the United States cannot safely reinstate MPP and that any attempt to return people seeking safety to harm in Mexico will violate U.S. and international legal obligations to refugees."
In the letter, the group stated that they believe that the Biden administration "can and should re-terminate" the "Remain in Mexico" policy "with a fuller explanation in order to address any perceived procedural defect of the termination."
"The decisions suggest that the potential perceived problem with your administration's termination of MPP was that it did not say enough to demonstrate that it had sufficiently weighed the potential consequences of its decision to terminate," the group also claimed in the letter.
Last week, U.S. Sen Ted Cruz (R-TX) expressed his frustration with the delay in re-implementation and said that border patrol officials told him and U.S. House Rep Chip Roy (R-TX) there had been no progress.
Cruz said at a press conference, "As we met with the leadership of Border Patrol, we asked what have you done to comply with the order? They said, 'nothing.' They said they were instructed to do nothing. Their political leadership instructed them to do nothing."
"Slow-playing is an old Washington game, and every indication we're getting is that what Washington is doing, is slow playing," Cruz added.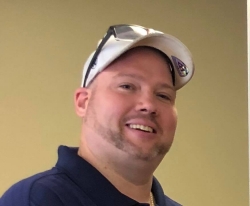 Latest posts by David Caron
(see all)