On Monday, we reported that Florida Republican Gov. Ron DeSantis vowed to fight back if President Joe Biden were to follow through on reported potential payments to illegal immigrant families who were allegedly separated under then-President Trump.
It appears now, however, that DeSantis will not have to worry about this as today, Biden denied the report, calling it "garbage" when questioned by Fox News' Peter Doocy.
Doocy asked Biden whether such payments would incentivize more illegal immigrants to try to cross the border during a press conference at the White House to discuss the COVID-19 vaccine authorization for children.
Biden told Doocy, "If you guys keep sending that garbage out, yeah, but it's not true."
Doocy pressed Biden, "So this is a garbage report?"
"Yeah. That's not going to happen," Biden responded.
The Wall Street Journal originally published the report last week that the Departments of Justice, Homeland Security, and Health and Human Services are considering payments of around $450,000 per person which could total hundreds of millions of dollars.
As Yahoo! News noted:
"Honestly, this absurd idea feels like a satirical policy proposal that Republicans would have invented to make a parody out of the radical left," Senate Minority Leader Mitch McConnell said Monday. "Oh, and the next thing you know, they'll be sending out million-dollar checks to illegal immigrants."
The same day, 11 Republican senators sent Biden a letter urging him to stop settlement negotiations in the lawsuits and reject the plan for potential payments to migrant families.
It would appear that the pressure on this and possibly the results from yesterday's elections could have caused the response from Biden, or it's possible the report was indeed false, we may never know.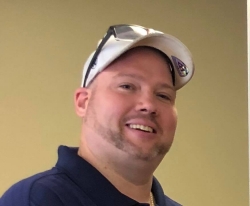 Latest posts by David Caron
(see all)