Democratic presidential nominee Joe Biden brought his campaign to Charlotte, North Carolina today and was interviewed by reporters after the announcement was made on the charges that were brought against the police officer in the death of Breonna Taylor.
A video released shows Biden talking about the situation, saying he was "going to try to find out on the plane" about what is happening with the situation.
About halfway through the clip, a reporter attempts to ask him a question about it and Biden snaps back, "I don't know the details." He continued, "so I'm reluctant to comment."
Joe Biden on Breonna Taylor protests: "Do not sully her memory or her mother's by engaging in any violence." https://t.co/Dc0dfQJE1P pic.twitter.com/5rSQit17oq

— The Hill (@thehill) September 24, 2020
The clip ends with Biden reiterating, "I really don't." He adds, "I haven't had a chance to be briefed, I get asked by the local press the same questions. I don't know enough to know what to comment on."
From The Hill:
But when told that officials across the country were bracing for protests, Biden said "they should be peaceful."
"Do not sully her memory or her mother's by engaging in any violence," Biden said. "It's totally inappropriate for that to happen. She wouldn't want it nor would her mother so I hope they do that." 
In what was billed as a Black Economic Summit, Biden told a dozen African-American business owners and educators that the "tough times" for Americans in this pandemic are even worse for African American communities.
"It's sort of emblematic of the inequality that exists. We have a gigantic opportunity to change the systemic racism," he was quoted as saying at the summit.
On a day when the report on his son Hunter was released that showed he received a $3.5 Million payment from an ex-Moscow Mayor's wife, Biden claimed President Trump has "the most corrupt administration in modern American history."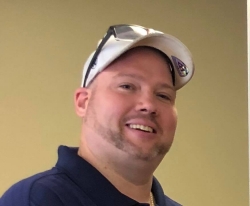 Latest posts by David Caron
(see all)