Today, President Biden signed the $1.9T "American Rescue Plan" COVID relief bill into law today at the Oval Office, a day earlier than planned, with a gathering of reporters present, but didn't take questions.
Biden made a statement prior to signing, where he said that the "historic legislation" was about "rebuilding the backbone of the country."
His first presidential address, 50 days into his presidency, is scheduled for tonight, which Biden alluded to as well, and thanked everyone who was in attendance.
U.S. Senator Tommy Tuberville (R-AL) was one of several elected Republicans who decried the bill, calling it "liberal relief."
"Everyone needs to understand what this was, it was not a rescue plan, it was a heist of taxpayers' money. We don't have $1.9 Trillion to be spending," Tuberville added.
Sen. Tommy Tuberville on Biden's 1.9T COVID relief bill: "Everyone needs to understand what this was, it was not a rescue plan, it was a heist of taxpayers' money. We don't have $1.9 Trillion to be spending." pic.twitter.com/WoNgTqX18s

— Breaking911 (@Breaking911) March 10, 2021
In a tweet with a video of his live signing, Biden said he believes that the bill "will turn the page on this pandemic and jumpstart our economy."
This afternoon, I'm signing the American Rescue Plan – a historic bill that will turn the page on this pandemic and jumpstart our economy. Tune in. https://t.co/hJiZRDFyAC

— President Biden (@POTUS) March 11, 2021
Yesterday, Biden tweeted out a produced video and said, "Checks are on the way."
Checks are on the way. pic.twitter.com/rtODFOZ4OX

— President Biden (@POTUS) March 10, 2021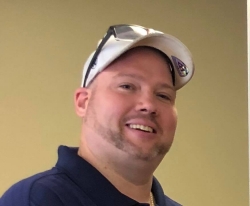 Latest posts by David Caron
(see all)