In an August interview with ABC's "World News Tonight" Democratic presidential nominee Joe Biden told Anchor David Muir that as president, he would shut the country down to stop the spread of COVID-19 if the move was recommended to him by scientists.
Biden later tried to clarify the comments, saying, "There's going to be no need, in my view, to be able to shut down the whole economy. I got asked by David Muir a question, if I was asked to shut everything down."
"I took that as a generic question if — am I going to follow the science? I am going to insist, and I insist now, without any authority, that every responsible person in this country, when they're out in public or not, with the cohort that they have lived with — because they know they haven't spread it to their husband, wife, etc. — that they wear a mask," he added.
Today, in a tweet, Biden insisted that, "I'm not going to shut down the country. I'm not going to shut down the economy. I'm going to shut down the virus."
Conservative activist Courtney Holland responded by sharing a clip from that August interview and said, "Tsk tsk Joe. Lying once again I see."
Tsk tsk Joe. Lying once again I see. pic.twitter.com/ISwqYJu929

— Courtney Holland 🇺🇸 (@hollandcourtney) October 30, 2020
Senate Minority Leader Chuck Schumer (D-NY) said yesterday on SiriusXM's "The Joe Madison Show" that the administration response to the ongoing Coronavirus pandemic showed President Donald Trump was "a moron."
Schumer added that he "would use worse words" because he's "from Brooklyn."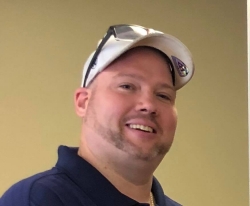 Latest posts by David Caron
(see all)