During his HBO "Real Time" show, Bill Maher claimed that the 45th President Donald Trump's fortune was "finally falling" prior to the Mar-a-Lago FBI raid and that it will save him politically.
As Fox News noted, Maher took no pleasure to acknowledge it could ultimately benefit Trump, who has repeatedly hinted at another bid for the White House.
During a routable discussion, Maher went to bat for FBI Director Christopher Wray, as well as Attorney General Merrick Garland.
"I just don't think those two people would have signed off on this if there wasn't a reason to do it. I don't think they wanted to do it," Maher insisted as he called Wray a "solid guy" while he referred to Garland similarly as a "serious guy."
Maher also suggested that Trump "did sell his soul to the devil" since he is "the luckiest man in the world."
"His fortune was finally falling. The Big Lie was finally losing momentum," Maher claimed and he continued, "DeSantis was beating him in the polls — you know who hates this more than anybody? DeSantis."
Maher then impersonated how DeSantis might be feeling as he thought, "'I had this in the bag, and now I gotta run against President Martyr.'"
"And this is saving Trump politically because now, of course, all the Republicans — what do they do?" Maher added.
During another part of the show, Maher mocked the raid and said that Melania Trump was eliminated from being the person "close" to Trump who tipped off the FBI.
"They opened and went through Trump's safe. It was a facial recognition lock, but luckily someone had a rotting Jack O' Lantern."
They opened and went through Trump's safe. It was a facial recognition lock, but luckily someone had a rotting Jack O' Lantern.? pic.twitter.com/aheVyotPd7

— Bill Maher (@billmaher) August 13, 2022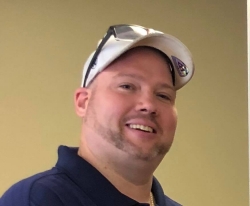 Latest posts by David Caron
(see all)