While many might believe that Elon Musk has already bought Twitter, the reality is that there is simply a deal in place, which could ultimately fall through.
It seems unlikely that will happen with a force like Musk being the buyer, but it still could occur and one reason might be the terms of the deal.
Following the news of the buyout, it was revealed that it includes a bizarre clause banning Musk from tweeting criticism about the company.
Musk appears to be unconcerned with the clause, however, as he has been testing its limits by responding to and tweeting about specific situations that occurred in the past as well as about employees of the company.
Ultimately though, it seems like such a clause is mainly insurance in case he goes too overboard and tanks things somehow while backing out.
The SEC filings make clear that Musk, identified in the document as "equity investor," "shall be permitted to issue Tweets about the Merger or the transactions contemplated hereby so long as such Tweets do not disparage the Company or any of its Representatives."
It also seems like such a clause would be an attempt to stem some of the firestorms that has been created around the company.
Whatever the case may be, Twitter shares are currently trading below the purchase price and some believe that if the deal falls through, they could sink lower.
If the deal falls through, the party that is responsible for the failure, if there is one, will owe the other side $1B according to the deal as well.
We are not providing financial advice, just outlining the ins and outs of what is currently taking place and where everything stands.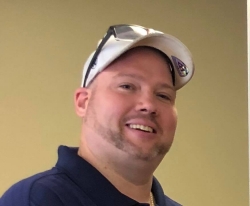 Latest posts by David Caron
(see all)