Top-ranked golfer Brooks Koepka became the latest top-ranked golfer to dump the PGA Tour and join LIV Golf, it was announced today.
Koepka is a four-time major champion and is currently ranked no. 19 in the world. Dustin Johnson is the only higher-ranked golfer to also make the move.
Prior to the U.S. Open last week, when asked why he has decided to stay on the PGA Tour, Koepka shot back with a question, "There's been no other option to this point, so where else are you going to go?"
Koepka reportedly received a similar seven-figure deal like the one Phil Mickelson, Bryson DeChambeau, and Johnson received for joining.
CBS Sports noted that with Koepka's departure, LIV has rounded up all the PGA Tour "villains" as DeChambeau, Koepka, Patrick Reed, and even players like Sergio Garcia and Ian Poulter have all at some point in their careers been considered antiheroes.
It has created an interesting good vs. bad dynamic between the PGA Tour and LIV Golf, which is among the several dozen interesting storylines as the future of professional golf continues to be redefined, CBS Sports claimed.
Chase, Koepka's brother was part of the first event in London at the Centurion Club, and that likely factored into his decision.
Koepka will play in the next event which will be held in Portland, Oregon at Pumpkin Ridge from June 30-July 2.
It has been reported that starting next year, the PGA Tour schedule will include eight limited-field no-cut events, with purses of $20 million or more each, for the top 50 finishers in the prior season's FedEx Cup standings in order to try and counter what LIV Golf is offering players.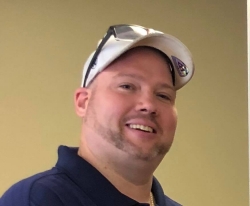 Latest posts by David Caron
(see all)