After a report on Sunday put the death toll at 20, Richmond, Virginia's Canterbury Rehabilitation & Healthcare Center disclosed Monday that eight additional residents have died of the Coronavirus, putting the center's death toll from the virus at 28.
"It is with heavy hearts that Canterbury reports the virus has claimed the lives of 28 COVID-19 positive patients," Jeremiah Davis, Canterbury's administrator, said Monday.
Canterbury had released an announcement before that said, "Outstanding test results and numbers of suspected cases are shifting, so to avoid confusion, Canterbury has opted to report only cases that have been confirmed by testing."
Dr. Danny Avula, director of Richmond and Henrico Health Districts, spoke yesterday and only had news of 26 deaths at that point, but he said it was a "challenging situation" and that "they are treating everyone in the facility like they have been exposed at some point."
He continued that they are "still keeping separate areas for those that have tested negative." And before the video cut off, he said that they are "facing challenges in terms of staffing."
Canterbury said 25 staff members have tested positive for the virus so far, but there are still tests pending. The center has confirmed 116 cases among its residents, including the 28 residents who died. Currently, only 30 residents test negative for the disease.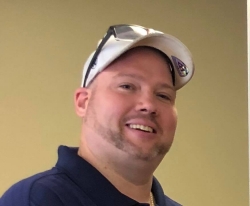 Latest posts by David Caron
(see all)