While appearing as yet another liberal guest host this week on the "Jimmy Kimmel Live" show, actress Chelsea Handler has had a lot to say.
Handler revealed that she had three abortions in High School on Tuesday and then yesterday, she called U.S. House Rep Lauren Boebert (R-CO) a "human tramp stamp."
During Tuesday's monologue, Handler claimed, "I recently found out that my high school in New Jersey, Livingston High School, is refusing to induct me into their alumni hall of fame."
"Apparently, the school is upset about how much I talk about my abortions," Handler explained.
Yesterday, Handler was one of the devastated liberals who were upset that Boebert won her primary on Tuesday by a large margin.
Handler played a clip of Boebert discussing how she believes the Founding Fathers never intended for a separation of church and state.
"I tend to be skeptical about getting constitutional law advice from a human tramp stamp. They frequently tend to skip right to the Second Amendment and if you bothered to read the First Amendment, the very first words are 'Congress shall make no law respecting an establishment of religion,'" Handler insisted.
The slam by Handler comes after a Democratic super PAC had made false allegations against Boebert that included claims that she had two abortions and worked as an escort.
Boebert declared in a tweet today, "The Left wants to replace God with government in every aspect of our lives. Nope, not happening."
The Left wants to replace God with government in every aspect of our lives.

Nope, not happening.

— Lauren Boebert (@laurenboebert) June 30, 2022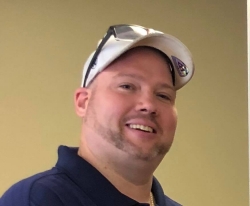 Latest posts by David Caron
(see all)