In a stunning admission today, Senate Majority Leader Chuck Schumer (D-NY) admitted that he negotiated the Inflation Reduction Act (IRA) "in secret" with U.S. Senator Joe Manchin (D-WV).
The admission came during a press conference that Schumer held today in New York, after returning from Washington.
Schumer claimed during the press conference that the legislation that passed the Senate would help New Yorkers.
In a clip shared by Breaking911, Schumer explained how he "got it done" and said that he and Manchin discussed a potential deal over dinner.
Of Manchin and a potential deal on a bill, Schumer claimed, "He said 'I would but I only want to negotiate with Schumer, not with the president or any other senators'."
"He said he wanted to wait until the second quarter, so we did, in May, June, and July, we started negotiating and we came to a good agreement," Schumer began.
Schumer continued, "But at the last minute, he turned around and said inflation is too high, he can't do any of the taxes that fund… so many of the things I'm talking about."
Referencing the blowback that occurred at that point, Manchin then explained, "He had a very bad weekend where, as he said, 'we let the dogs out' and then he came back the following Monday and said, 'we have to do this in secret, you and I only' and we did."
Sen. Schumer on negotiating 'Inflation Reduction Act' with Sen. Manchin: "He said we have to do this in secret, you and I only, and we did. […] The White House didn't know any of the details until everybody else did." pic.twitter.com/9MuKoQ3f2J

— Breaking911 (@Breaking911) August 8, 2022
As we previously reported, Robert Reich, the former Labor Secretary under Bill Clinton, had proposed kicking Manchin out of the Democrat Party.
In the process, Reich exposed how little he understands how Congress works as Manchin has voted with the party 90% of the time since Joe Biden took office.
Given the fact that the Democrats only control the Senate by one vote, if Manchin were to switch parties, the gavel would then go to Senate Minority Leader Mitch McConnell (R-KY).
Reich was unconcerned with that, as he wrote, "Well, I have news for Democrats. They already lost control over the Senate."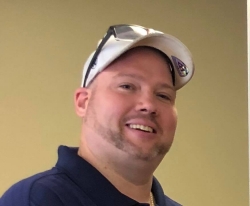 Latest posts by David Caron
(see all)