President Trump took aim at his opponent in the November election, Joe Biden, and former President Barack Obama at a rally in Henderson, Nevada last night.
In a clip shared by Justthenews.com, Trump says that "Biden is too weak to be president and he's not a smart person." He slammed him for a recent ad that he said was "a made up statement" from a "third rate magazine."
Trump said that the magazine's best friend is "Obama, who by the way got caught spying" on his campaign. "He got caught, we caught him cold, now let's see what happens," he added.
At that point, the crowd booed and then broke out into a massive "lock him up" chant while waving their signs. As Forbes.com put it, Trump smirked, pointed to the crowd, and then paused to allow the chant to continue, and started speaking again only when the crowd had quieted down.
The author of that article, Tommy Beer, made sure to let his readers know that in December of 2019, the Trump Administration's own Department of Justice Inspector General said he was not aware of any evidence that Obama or Joe Biden had any involvement in the decision to launch an investigation into possible Russian interference in the 2016 election and its potential collusion with the Trump campaign.
As Justthenews.com though, pointed out, evidence suggesting that members of the Obama administration spied on the Trump campaign out of the belief that it was colluding with Russia resulted just last month in a Justice Department probe in which an FBI lawyer pleaded guilty to altering a document to get surveillance on a campaign adviser.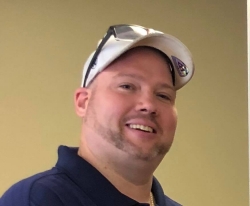 Latest posts by David Caron
(see all)