Streaming service Netflix is in deep trouble after a catastrophic quarterly earnings report where the company hemorrhaged 200k subscribers.
Not only that, but the "Cuties" platform is projected to lose 2 million subscribers for the second quarter of this year and it could be worse than that.
With that news, shares of stock in the company have now plunged over 25% in after-hours trading as over $37B in value has been vaporized instantly.
Twitter user Cryptonian mocked the news with a phrase that Donald Trump made famous, "Go woke, get broke."
Go woke, get broke. pic.twitter.com/tI2nDTLGg4

— Cryptonian™ 🇸🇪 (@Hallvaethor) April 19, 2022
Netflix previously told shareholders it expected to add 2.5 million net subscribers during the first quarter and analysts had predicted that number would be closer to 2.7 million. 
Last year, Netflix added 3.98 million paid users during the same period.
In a letter to shareholders, the company suggested, "Our revenue growth has slowed considerably … Streaming is winning over linear, as we predicted, and Netflix titles are very popular globally."
"However, our relatively high household penetration — when including the large number of households sharing accounts — combined with competition, is creating revenue growth headwinds," they added.
Verified Twitter user Michael Batnick noted that "Netflix just wiped out all of its gains going back to February 2018."
Netflix just wiped out all of its gains going back to February 2018. pic.twitter.com/87hK7YtTYf

— Michael Batnick (@michaelbatnick) April 19, 2022
Any financial analysis by Media Right News is just opinion and should not be used for financial advice.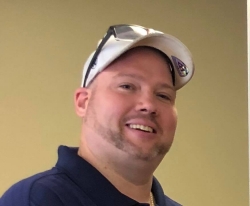 Latest posts by David Caron
(see all)