Fox News obliterated "mainstream" media outlets for the 20th straight year, despite drawing ire from the Trump base.
Kicking off 2022, the "fair and balanced" news outlet finished January as the No. 1 cable news network for the 20th consecutive year among both total day and primetime viewers. 
Fox News has remained No. 1 since Jan. 2002, after taking over the top stop in wake of the September 11, 2001 attacks.
CNN and MSNBC were both crushed in both total day and primetime viewers for the sixth straight month by Fox News.
Additionally, both CNN and MSNBC have had enormous declines in year-over-year viewership, shedding nearly three-quarters of their audiences apiece, while Fox News has had growth.
FOX News Media CEO Suzanne Scott said of the news, "I am immensely proud of this landmark achievement as it is a testament to the dedicated teams across FOX News Channel, who are the backbone in making us number one for 20 consecutive years with the most loyal and politically diverse audience in cable news."
Sean Hannity, Neil Cavuto, Steve Doocy, and Brian Kilmeade are among Fox News stars who have been around for the entire ride.
Kayleigh McEnany, Jesse Watters, Tucker Carlson, Harris Faulkner, Dana Perino, and Greg Gutfeld joined along the way.
During January, Fox News averaged more viewers than CNN and MSNBC combined with a whopping 1.4 million total viewers for a 4% increase compared to last year.
MSNBC averaged 656,000 for a 60% drop compared to Jan. 2021 while CNN averaged a mere 493,000 viewers, marking a 74% drop compared to last year. 
During the primetime hours of 8-11 p.m., the gap was even larger for Fox News compared to the combined audience.
Fox News averaged 2.2 million compared to 1.2 million for MSNBC and a paltry 633,000 for CNN while along the way, Fox News was home to 95 of the top 100 cable news telecasts for the month. 
"Tucker Carlson Tonight" averaged 560,000 viewers among the key demo to finish No. 1 in the category most coveted by advertisers. Fox News had the 13 most-watched programs among the demo as MSNBC and CNN have found it difficult to attract younger viewers during the Biden administration.
Fox News continued its dominance during the weekend, beating CNN and MSNBC combined among total viewers and the demo during both total day and primetime and winning every weekend hour.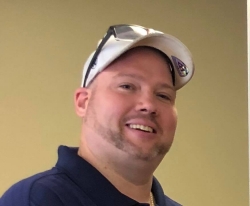 Latest posts by David Caron
(see all)