On Friday, Truth Social CEO Devin Nunes announced a Livestream for country singer John Rich as his song "Progress" has been #1 for 10 straight days on the iTunes chart.
The announcement came as Nunes was on Newsmax's "The Chris Salcedo Show" and he shared a clip from his appearance.
"It is an incredible story," Nunes declared in the interview.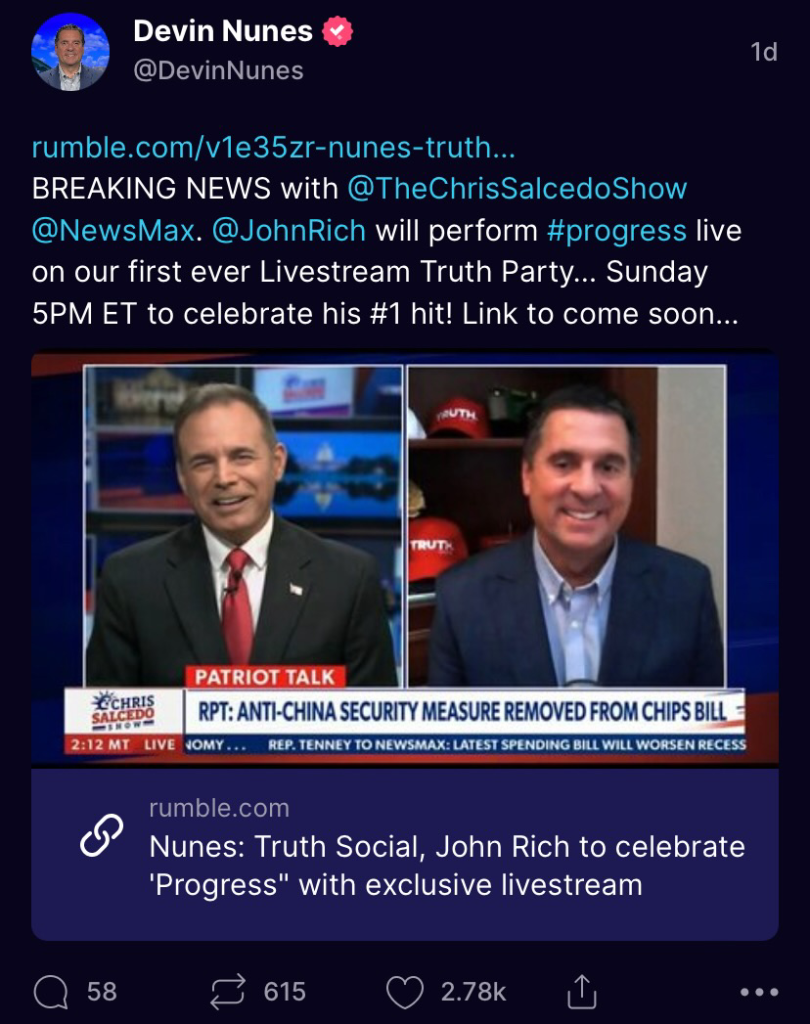 The toast will take place today at 5 p.m. on Rumble and will be hosted by Kash Patel and Rumble CEO Chris Pavlovski.
Rich will also be playing the song live during the broadcast, according to the announcement.
Nunes also noted in a recent Truth Social post that "Woke corporates still [are] not playing the song on local radio!"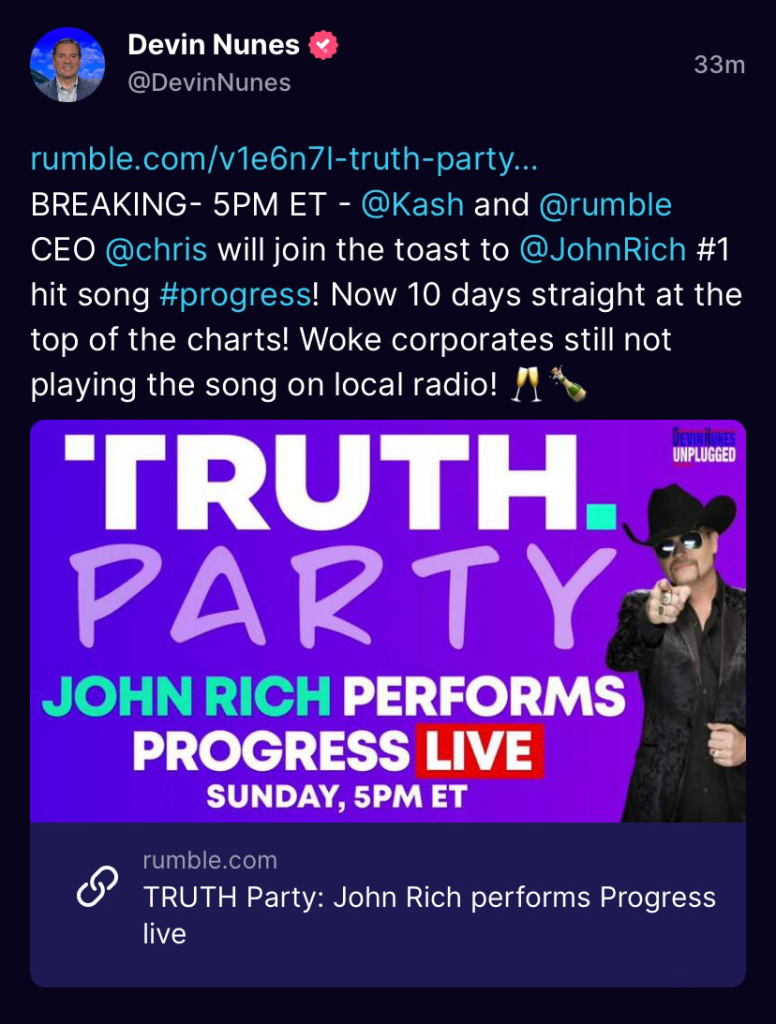 As we previously reported, Rich's anti-woke song "Progress" reached #1 on iTunes after he promoted the song on Truth social.
Rich, who supported Donald Trump for president in 2020, described the new song as his "message to the tyrants running our country into the ground" in a Truth Social post.
"Stick your 'progress' where the sun don't shine!" Rich declared defiantly.
In the post, Rich urged "patriots" to "give it a listen, hit the download button, and share this #Truth with all of your followers."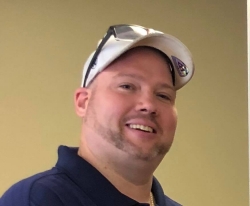 Latest posts by David Caron
(see all)