Dick Cheney accompanied his daughter U.S. House Rep Liz Cheney (WY) to the U.S. Capitol for the Jan. 6 anniversary and drew praise from House Speaker Nancy Pelosi (D-CA), who said she was "honored" by his presence.
Of course, this is the same Dick Cheney that embarrassed Republicans and the United States when he had a "hunting accident" while he was the Vice President where he nearly killed a man.
In an ABC interview this morning, the elder Cheney said, "I'm deeply disappointed we don't have better leadership in the Republican party to restore the Constitution."
 Of his daughter, he insisted that she's "doing a hell of a job" and explained that he was "here to support her," as well as to mark the day.
After exiting the House floor following a moment of silence in recognition of Jan. 6, he told reporters, "It's not a leadership that resembles any of the folks I knew when I was here for 10 years."
When asked how he felt about how his daughter was being treated by the broader GOP, Cheney asserted that she "can take care of herself."
As The Hill pointed out, he was loudly criticized by Democrats for being an architect of the Iraq War nearly two decades ago, however, since he is essentially anti-Trump, Democrat party leaders welcomed him with open arms.
House Majority Leader Steny Honey (D-MD) noted lawmakers were lining up to speak with him and Pelosi declared, "We were very honored by his being here."
"He has a right to be on the floor, as a former member of the House. And I was happy to welcome him back, and to congratulate him on the courage of Liz Cheney. … I think the message is very clear … We were just honored that he was here," Pelosi added.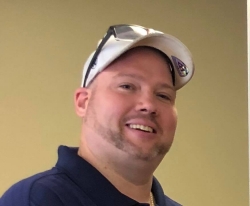 Latest posts by David Caron
(see all)