Actress Amber Heard tweeted after the conclusion of the trial for the first time in nearly two months, expressing "disappointment" with the verdict in a statement.
As we previously reported, the jury awarded Johnny Depp $15 million while Heard was awarded $2 million in her countersuit, meaning she came out on the losing end by far.
In the tweeted statement, Heard expressed that "The disappointment I feel today is beyond words."
"I'm heartbroken that the mountain of evidence still wasn't enough to stand up to the disproportionate power, influence, and sway of my ex-husband," Heard declared.
Heard then claimed, "I'm even more disappointed with what this verdict means for other women. It is a setback."
"It sets back the clock to a time when a woman who spoke up and spoke out could be publicly shamed and humiliated. It sets back the idea that violence against women is to be taken seriously," Heard insisted.
Heard then used the last two paragraphs of her statement to say that her right to free speech is under attack due to the verdict as well.
June 1, 2022
Heard calls herself an activist and it certainly appears that she is playing the part with a statement like that.
In the December 2018 op-ed at the center of the trial, Heard wrote about the #MeToo movement, saying "we are in a transformative political moment" and discussing accusations of sexual misconduct – including allegations of assault and harassment against former President Donald Trump – as well as the importance of fighting sexual assault on college campuses."
Previously, she had said in her last tweet that she was taking a break from Twitter to focus on the trial.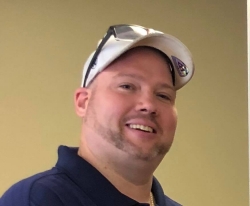 Latest posts by David Caron
(see all)