It was announced today by CNN co-host Kaitlan Collins to open the morning show that her co-host Don Lemon is "on assignment" at the Grammy Awards, which take place on Sunday.
The network insisted that it was a preplanned assignment and unrelated to recent reports that Lemon had previously "snapped" at Collins.
It was reported that the incident took place on December 8th after the 56-year-old Lemon was breaking the news about Brittney Griner being released from Russia in the prisoner exchange.
30-year-old Collins attempted to interject while Lemon was speaking and at one point, Lemon wagged his finger above the desk and told her "stand by one second."
According to Fox News Digital, a source told them that while off-air, however, Lemon got "nasty" at Collins, scolding her for "interrupting" him, which left the female co-host "visibly upset."
CNN boss Chris Licht reportedly got wind of it and he urged Lemon to "take a beat", which appears to be backed up by the fact that Lemon did not appear on the Dec. 9 broadcast, with co-host Poppy Harlow telling viewers, "Don has the day off."
Collins told viewers, "Don is on assignment in Los Angeles," which, as Fox News put it, squashed hopes of anyone tuning in to see if there was awkwardness on the set.
One Twitter user weighed on the show today minus Lemon and said, "It's nice to see @PoppyHarlowCNN and@kaitlancollins actually happy doing the #CNNThisMorning show this morning WITHOUT having MISS DIVA @donlemon taking and talking over them during their segment. THEY LOOK HAPPY NOT BEING YELLED BY MISS DIVA LEMON."
It's nice to see @PoppyHarlowCNN and @kaitlancollins actually happy doing the #CNNThisMorning show this morning WITHOUT having MISS DIVA @donlemon taking and talking over them during their segment. THEY LOOK HAPPY NOT BEING YELLED BY MISS DIVA LEMON.

— Ja'Me (@ja_fores) February 3, 2023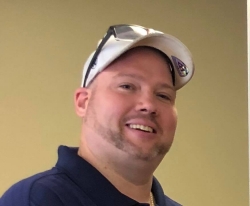 Latest posts by David Caron
(see all)