In a scathing Truth Social post, former President and current 2024 GOP Presidential candidate Donald Trump fired back at the appointment of a special counsel by Attorney General Merrick Garland.
Trump began by asking, "Joe Biden said he is running for President, so why isn't he appointing a Special Counsel to look into the criminal actions of him and his son, Hunter?"
"There has never been anything like it in the history of our Country, and amazingly, it is perfectly documented for all to see," Trump insisted.
Trump then suggested that "Maybe Trump Hater Jack Smith, who should never be allowed to work on anything having to do with me because of his and his family's anger, hatred, and bias, should be looking into the Biden Crime Family instead?"
"Great idea!" Trump concluded.
According to a report today from the Washington Examiner, Smith was instrumental in the DOJ's public integrity unit inserting itself into the Lois Lerner IRS scandal targeting conservative nonprofit groups.
Smith led the Public Integrity Section of the unit from 2010 until early 2015, according to the report.
Lerner would later apologize after an IRS watchdog and the Justice Department later admitted the IRS committed wrongdoing, although not of the criminal variety.
U.S. House Rep Jim Jordan (R-OH) said in a previous tweet, "Jack Smith was looking for ways to prosecute the innocent Americans Lois Lerner targeted during the IRS scandal."
"And people think him serving as special counsel won't be political?" Jordan wondered.
Jack Smith was looking for ways to prosecute the innocent Americans Lois Lerner targeted during the IRS scandal.

And people think him serving as special counsel won't be political?

— Rep. Jim Jordan (@Jim_Jordan) November 21, 2022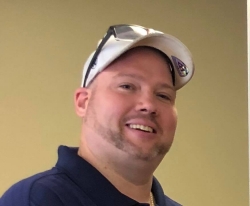 Latest posts by David Caron
(see all)