The 45th President Donald Trump responded today after Elon Musk recently said that he plans to vote Republican for possibly the first time ever.
In a TRUTH, Trump began, "Gee, Elon Musk never told me that until now he only voted for Democrats."
"Actually, it was quite the contrary, but now it seems, with all of his problems with a probably illegal purchase of a crummy phony account loaded company, Fake Twitter, he wants to be a Republican because the Dems are 'a Party of hate,'" Trump explained.
Trump pointed out, "I could have told him that a long time ago, but actually they are a Party of sickness, greed, corruption & absolutely horrible policy."
"Good luck Elon, have fun!!!" Trump declared.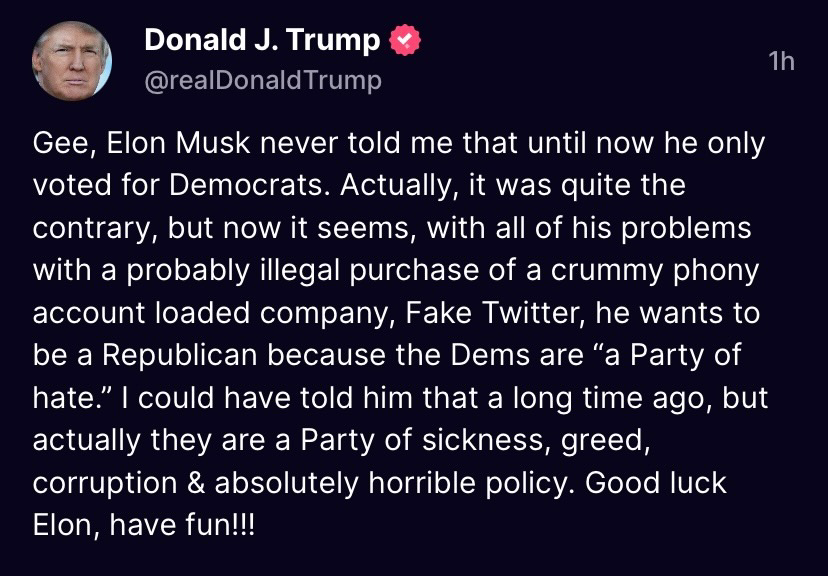 As we recently reported, Musk told the All-In Podcast about this decision to switch sides after previously teasing a shift in his political ideology.
Musk later issued a tweet on Wednesday where he said, "In the past I voted Democrat, because they were (mostly) the kindness party."
"But they have become the party of division & hate, so I can no longer support them and will vote Republican," Musk insisted.
Musk then predicted, "Now, watch their dirty tricks campaign against me unfold …"
On Thursday, Musk added, "Judging by the relentless hatestream from the far left, this tweet was spot on."
Judging by the relentless hatestream from the far left, this tweet was spot on

— Elon Musk (@elonmusk) May 19, 2022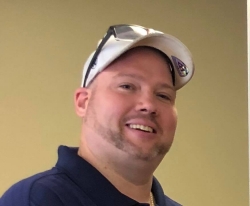 Latest posts by David Caron
(see all)