Elon Musk today challenged Twitter CEO Parag Agrawal to a debate and also hinted that the Twitter deal may not be quite dead after all.
The challenge was made in a thread by cybersecurity researcher Andrea Stroppa, where he was discussing the Musk-Twitter deal.
Stroppa began, "@elonmusk's counterclaim suit against Twitter. Clearly, from Twitter SEC filings, mDAU is the key metric. It is the key metric for its business rev. And its market value; mDAU is an ad hoc metric, created to protect Twitter's interests. No competitor uses something similar."
"When @elonmusk requested more information about spam and fake accounts; Twitter provided a vague response. Then provided outdated data; Then offered a fake data set (not real "firehose"); Then provided a cleaned data set where they already suspended the malicious accounts," Stroppa explained
The thread continued until Stroppa concluded, "For years, most researchers affirmed that Twitter's estimates about its spam and fake accounts were inaccurate. Nobody cared. But now @elonmusk opened Pandora's box, and there is still a story to write.
Musk responded to the second tweet in the thread, "Good summary of the problem. If Twitter simply provides their method of sampling 100 accounts and how they're confirmed to be real, the deal should proceed on original terms. However, if it turns out that their SEC filings are materially false, then it should not."
"I hereby challenge @paraga to a public debate about the Twitter bot percentage. Let him prove to the public that Twitter has <5% fake or spam daily users!" Musk declared.
Twitter troll Catturd mocked Agrawal and wondered, "Do you (actually) think he can debate any issue?"
Do you actual think he can debate any issue? ?

— Catturd ™ (@catturd2) August 6, 2022
According to the Daily Mail, Musk has been approached by one unnamed network and two unnamed cable channels to air his proposed debate with Agrawal.
Musk also started a Twitter poll that asked if "Less than 5% of Twitter daily users are fake/spam."
Less than 5% of Twitter daily users are fake/spam

— Elon Musk (@elonmusk) August 6, 2022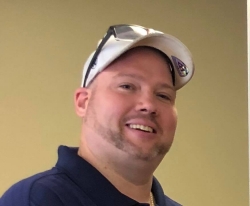 Latest posts by David Caron
(see all)