Tesla CEO Elon Musk confirmed a report that he ordered executives at the company to return to the office or "pretend to work somewhere else."
An email sent to employees on Tuesday night declared that "Everyone at Tesla is required to spend a minimum of 40 hours in the office per week."
"If you don't show up, we will assume you have resigned," the email explained.
Another email to "ExecStaff" was shared in a tweet with the subject, "Remote work is no longer acceptable."
That email said that "Anyone who wishes to do remote work must be in the office for a minimum (and I mean *minimum*) of 40 hours per week or depart Tesla."
"This is less than we ask of factory workers," the email noted.
"Whole Mars Catalog" asked in the tweet, "hey elon a lot of people are talking about this leaked email, any additional comment to people who think coming into work is an antiquated concept?"
"They should pretend to work somewhere else," Musk responded.
Prior to that, a Fortune.com article was shared which reported, "Deutsche Bank raided by authorities over ESG 'greenwashing' claims: 'We've found evidence that that could support allegations of prospectus fraud.'"
Musk said about that report, "I have yet to see an ESG list that *isn't* fraudulent."
They should pretend to work somewhere else

— Elon Musk (@elonmusk) June 1, 2022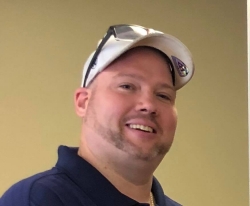 Latest posts by David Caron
(see all)