Earlier this week, there was some speculation that Facebook had reinstated former President Donald Trump's account, but a statement issued by the company said that nothing had changed with his status.
Today, Facebook announced that they have taken steps, to continue his ban from the social media platform for at 2 years, retroactive from Jan. 7, the day after the events that occurred at the U.S. Capitol.
Facebook's vice president of global affairs Nick Clegg declared in a blog post, "Given the gravity of the circumstances that led to Mr. Trump's suspension, we believe his actions constituted a severe violation of our rules which merit the highest penalty available under the new enforcement protocols. We are suspending his accounts for two years, effective from the date of the initial suspension on January 7 this year."
Even still, it is being reported that after that period the company would evaluate whether "the risk to public safety has receded," and make a call on his possible reinstatement and when the suspension is "eventually" lifted, Trump could face a new set of sanctions if he breaks the social network's rules again.
After ditching his "From the Desk of Donald J. Trump" page, it is unclear at this point what the former president's next move is regarding statements and press releases.
Conservative Twitter user Cassandra put her spin on the news in a tweet where she said, "BREAKING: Facebook is so scared of President Trump it will ban him for two more years."
BREAKING: Facebook is so scared of President Trump it will ban him for two more years.

— Cassandra (@CassyWearsHeels) June 4, 2021
Many on the left believe Trump should be indefinitely or permanently suspended, as Twitter appears to have done.
Left-wing Twitter user "Random Snake Facts" tweeted, "Facebook bans former president Donald Trump for 2 years, which is stupid. They should ban him forever. FB needs science facts and need to be snaked TF out."
"Fact: Everglades rat snakes are non-venomous and intelligent, unlike the orange sh*tshow who is orange, stupid and toxic," they added.
Facebook bans former president Donald Trump for 2 years, which is stupid. They should ban him forever. FB needs science facts and need to be snaked TF out.

Fact: Everglades rat snakes are non-venomous and intelligent, unlike the orange sh*tshow who is orange, stupid and toxic. pic.twitter.com/hncHIJ9bFL

— Random Snake Facts (@random_snakes) June 4, 2021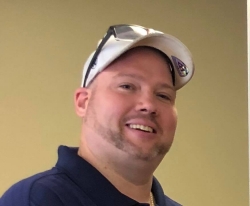 Latest posts by David Caron
(see all)