A far-left prosecutor in Oakland, Michigan has charged the parents of the Oxford High School shooter suspect with involuntary manslaughter.
Ethan Crumbley, the 15-year-old Oxford High School sophomore is accused of killing four classmates and wounding seven other people in a mass shooting Tuesday at the suburban Detroit school.
James and Jennifer Crumbley are being charged with four counts of involuntary manslaughter as McDonald claimed the teen's access to the weapon goes beyond negligence.
A May article in the Michigan-based Downtown News Magazine about McDonald outlined her stances as a far-left progressive who unseated a long-time Democratic prosecutor in the Nov. 2020 election.
The article explains that McDonald surprised the legal and political communities in 2019 when she resigned from her position as an Oakland County Circuit Court Judge shortly after being re-elected in November 2018.
McDonald did so "without any assurance that she would be sitting in the chair she now occupies as a more progressive voice in the county."
"McDonald was hungry for more – not for fame or public acclaim, but for the ability to produce long-term, institutional change in both the criminal justice system and the mental health care system, which she believes have failed too many defendants," the article continued.
McDonald explained, "I felt like, you know what, when you're a judge, by the time people are in front of you, they've already been charged. There's sentencing guidelines, there's…you can't move the needle on anything. You're just there. You're watching a lot of people go to prison."
In a Q&A portion of the article, McDonald told of how she ran "for a countywide seat, and with my commercials with the Black Lives Matter sign – I never thought that would happen in this county."
McDonald also admitted to attending a march in Birmingham, and last summer's "protests" in Detroit turned violent as police vehicles were damaged.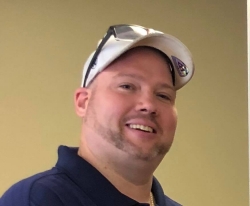 Latest posts by David Caron
(see all)