It was reported on Tuesday that the state of Florida is suing the Biden administration over its "illegal" catch-and-release policies at the Southern Border and to "End the border crisis."
In the lawsuit, they said that the policies cause harm to the state's "quasi-sovereign interests," while claiming officials are either in violation of federal immigration law, or simply abusing their authority. 
Florida GOP Gov. Ron DeSantis appeared on Fox News' "Hannity" show on Wednesday to discuss the lawsuit, which was filed by the Florida GOP AG Ashley Moody.
In a tweet today where he shared a clip of the interview, DeSantis said, "Florida's position is simple: end the border crisis."
Florida's position is simple: end the border crisis. pic.twitter.com/jGmN2gIALC

— Ron DeSantis (@GovRonDeSantis) October 3, 2021
Fox News reported that the lawsuit states, ""The Biden administration's illegal border policies cause Florida harm. Many of the aliens illegally released by the Biden administration are arriving, or will arrive in Florida, harming the state's quasi-sovereign interests and forcing it to incur millions of dollars in expenses." 
In the interview with Sean Hannity, DeSantis also referenced those who enter illegally being put on their "way to communities all across the country."
In July, we reported:
DeSantis noted that "When confronted by our deployed Florida law enforcement at the southern border, roughly 70% of illegal border crossers said that Florida was their ultimate desired destination."
"If allowed to continue by Biden, this mass migration will be a major strain on our social services, education, medical system, and taxpayers," DeSantis added.
Fox News reported on the lawsuit:
Under U.S. code 1225, when individuals arrive in the United States, either at ports of entry, or when caught crossing the border illegally, they are considered "arriving aliens" under immigration laws. 
Under U.S. code, those individuals are required to be detained until a decision is made as to whether they are to be admitted to the country. This rule applies even if the individual is claiming asylum–an immigration judge would determine if they are entitled to asylum before release into the U.S. interior. 
The only exception to the rule is the federal government's "parole authority," which allows releasing aliens into the interior immediately, but may only be used on a "case-by-case basis" and only for "urgent humanitarian reasons or significant public benefit." 
Moody's suit alleges that the Biden administration's immigration policy is either in violation of these rules, or simply an abuse of their parole authority. 
"The government is not free to ignore the clear commands of Congress," the lawsuit states. "It has claimed that it lacks the resources and detention capacity to process the surge of migrants at the border." 
The lawsuit alleges that the Biden administration "has actively sought to eliminate measures that increase its resources and detention capacity, such as the Migrant Protection Protocols (also known as the 'wait in Mexico policy'), and has even asked Congress to reduce the number of immigration detention beds available to it." 
"Further, it is the Biden administration's misguided policies that have encouraged more migrants to make the dangerous journey to the United States," the lawsuit says. "The government cannot, therefore, use a purported lack of resources as an excuse to ignore congressional mandates."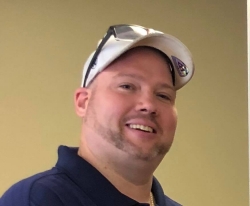 Latest posts by David Caron
(see all)