Daniel Goldman, a former federal prosecutor who led House Democrats' efforts in former President Donald Trump's first impeachment, announced today that he was running for Congress.
Goldman joins a crowded Democrat primary for a newly drawn open 10th Congressional District based in New York City that includes former New York City Mayor Bill de Blasio, along with U.S. House Rep. Mondaire Jones (who currently represents the 17th District), and New York Assemblywoman Yuh-Line Niou.
The announcement comes less than two weeks after de Blasio announced on MSNBC's "Morning Joe" that he was entering the race.
Goldman also made the announcement that he was running on the same program, suggesting that the United States is facing a number of "threats."
The Hill pointed out that Goldman's profile skyrocketed in 2019 during the televised House impeachment proceedings looking into whether Trump threatened to withhold aid from Ukraine to push for an investigation into now-President Joe Biden.
The House ultimately impeached Trump, but the former president was acquitted in 2020 in a Senate trial.
Goldman released a statement where he hinted that he intends to focus much of his campaign on Trump and his own role in the impeachment.
Last year, Goldman announced a campaign for New York attorney general last year but dropped out after current Dem Attorney General Letitia James decided to run for reelection.
The Aug. 23 primary is likely to decide the ultimate victor in the deep-blue district, and the absence of an incumbent is leading to the flood of Democrats.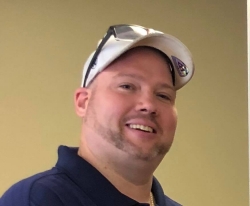 Latest posts by David Caron
(see all)