Geraldo Rivera had a meltdown today while appearing on Fox News' "The Five" over those who are unvaccinated and not getting tested regularly, suggesting that they should be banned from various locations.
In a clip, Rivera addresses Greg Gutfeld and begins, "In terms of mandatory vaccines, Greg, to say that the demonization of the unvaccinated, it's not appropriate."
"You have to understand, if you are unvaccinated, then you should at least get vaccinated every week, on your own, or understand why you are banned from the VA, why you are banned from restaurants, why you are banned from other businesses and colleges increasingly, and they should be, because it's selfish," Rivera continued.
Rivera wasn't done as he added, "If you are unvaccinated and going around, without being untested, you are an arrogant, selfish SOB."
Gutfeld interjected, "Do you have proof of that? You were asking proof from Jesse [Watters]."
"What's you proof of people wandering around willy-nilly spreading a disease, you sound like you don't have any evidence," Gutfeld mocked.
Rivera then provided statistics that 99% of people sick in the hospital in Los Angeles County were unvaccinated, to which Gutfeld asked about if someone is immuno-compromised and couldn't get the vaccine, to which Rivera appeared to be okay with what he believes is likely a small number.
Geraldo just had another absolute meltdown on live TV, says those who are unvaccinated should be "banned" from "restaurants," "businesses," and "colleges:"

"If you're unvaccinated… you are an arrogant, selfish SOB." pic.twitter.com/0GCRrGZEBI

— Benny (@bennyjohnson) July 27, 2021
America first supporter Gretchen Smith was one of several who weighed in on the exchange in a tweet where she said she was turned off by Rivera's "rants."
"ATTN @FoxNews Do you realize how many viewers you have lost on The Five because of @GeraldoRivera I just happened to have unfortunate exposure to his rants. Good luck with viewership. You lost mine months ago and this just solidifies it," Smith stated.
ATTN @FoxNews Do you realize how many viewers you have lost on The Five because of @GeraldoRivera I just happened to have unfortunate exposure to his rants. Good luck with viewership. You lost mine months ago and this just solidifies it.

— Gretchen Smith (@cov_Gretchen) July 27, 2021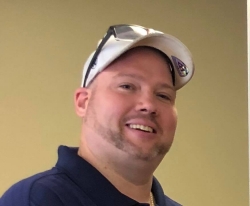 Latest posts by David Caron
(see all)