Many are attempting to hold Senate Majority Leader Mitch McConnell and other Republicans accountable for words that they have said in the past regarding filling a Supreme Court Vacancy during an election run-up.
The Supreme Court Justice whose position is now vacant said in 2016, when there was a vacancy while Barack Obama was still president, "That's their job," Ruth Bader Ginsburg told The New York Times then.
"There's nothing in the Constitution that says the president stops being president in his last year," she added. Ginsburg was hopeful that Judge Merrick Garland would join her on the bench after being nominated by then President Obama.
"I think he is about as well qualified as any nominee to this court. Super bright and very nice, very easy to deal with. And super prepared. He would be a great colleague," Ginsburg said at the time about Garland.
Senate Minority Leader Chuck Schumer at the time said, "We hope the saner heads in the Republican Party will prevail on Chuck Grassley and Mitch McConnell to do their job and hold hearings so America can make its own judgment as to whether Merrick Garland belongs on the court."
The Daily Caller also compiled quotes from Democratic Presidential nominee Joe Biden, then-Democratic Presidential nominee Hillary Clinton, and other Democrats who supported the attempt to fill the vacancy.
From The Daily Caller:
Although Democratic presidential nominee Joe Biden favored putting off a confirmation hearing during an election year in 1992 as a senator, Biden supported Garland's confirmation in 2016 as vice president, according to ABC News. He said there was no supposed "Biden Rule" concerning Supreme Court nominations in an election year.
"Deciding in advance simply to turn your back before the president even names a nominee is not an option the Constitution leaves open," Biden said, according to Business Insider. "It's a plain abdication from the Senate's duty. … [It's] never occurred before in our history."
"Elections have consequences," then-Democratic presidential nominee Hillary Clinton said, according to Politico. "The president has a responsibility to nominate a new justice and the Senate has a responsibility to vote."
She called McConnell's decision "outrageous."
And then-House Minority Leader Nancy Pelosi tweeted: "Judge Merrick Garland, is a respected jurist who must be given a fair hearing & timely vote."
Sen. Bernie Sanders, an Independent who caucuses with Democrats, tweeted, "Judge Garland is a strong nominee with decades of experience on the bench. [Obama] has done his job. It's time for Republicans to do theirs."
Meanwhile, Sen. Elizabeth Warren tweeted that Republicans must "ditch their extremism" and schedule a vote for Garland.
Then-Senate Minority Leader Harry Reid said the Senate should consider a nominee immediately, according to Politico.
"It would be unprecedented in recent history for the Supreme Court to go a year with a vacant seat," Reid said, Politico reported. "Failing to fill this vacancy would be a shameful abdication of one of the Senate's most essential Constitutional responsibilities."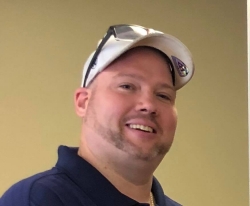 Latest posts by David Caron
(see all)