A protest was held today at the home of House Speaker Nancy Pelosi, with protesters stringing up blow-dryers and curlers from a tree while demanding salons reopen after the Congresswoman was caught breaking local Covid-19 rules for a hair appointment.
HAIR DRYER PROTEST: Protestors gather outside of @SpeakerPelosi house in #SanFrancisco. They chant about freedom and place hair dryers on a tree.
HAIR DRYER PROTEST:
Protestors gather outside of @SpeakerPelosi house in #SanFrancisco. They chant about freedom and place hair dryers on a tree.
WATCH 4PM Press Conference from SF eSalon Owner Respond to Pelosi on #CBSNBayArea at https://t.co/peHOt8n9a9 pic.twitter.com/BsKCIhQk8b

— Bobby Tooke (@BobbyKPIX) September 3, 2020
One protester said through a megaphone, "I just want to say one thing to Nancy Pelosi: Get out of the salon and get back to work and pass a Covid relief bill in Washington. Work with the Republicans, work with the Democrats, work with the Independents, we don't care. Get the job done."
None of these demonstrators in front of Nancy Pelosi's home are salon owners or workers. They've all described themselves "angry salon customers" who want to get their hair and nails done @sfchronicle pic.twitter.com/fVMVM2Aajl

— Jessica Christian (@jachristian) September 3, 2020
Protester with megaphone: "I just want to say one word about the young woman with two children. She's a single mom, who has lost her salon now because of six months of lockdown by Nancy Pelosi and London Breed, her enabler the Mayor of San Francisco. This woman has no way of making money, so what does Nancy Pelosi do, she goes on the attack. Not only does she go on the attack, she goes after this woman personally."
We reported that the salon owner, Erica Kious, had a GoFundMe setup for her and it has suprpassed $100k with over 3200 people contributing to it so far. It has also been shared nearly 22k times.
The hair stylist, Jonathan DeNardo, issued a statement through his lawyer that appeared to agree with Pelosi's accusation that her appointment at eSalon on Monday was "a setup" designed to embarrass the Democrat for allegedly ignoring Coronavirus rules.
From Fox News:
"The fact that Ms. Kious is now objecting to Speaker Pelosi's presence at eSalon, and from a simple surface-level review of Ms. Kious' political leanings, it appears Ms. Kious is furthering a setup of Speaker Pelosi for her own vain aspirations," the statement issued by lawyer Matthew Soleimanpour said.
"Mr. DeNardo's name has now been dragged through the mud for simply following Ms. Kious' recommendations."
According to Soleimanpour, DeNardo worked on Pelosi's hair after receiving approval from Kious. DeNardo has worked at the establishment for six years and has been in regular communication with the owner, the lawyer said.
DeNardo claims that during a phone call last weekend in which Kious gave him approval to work on Pelosi's hair on Monday, the salon owner was openly critical of the 80-year-old House speaker, who has represented San Francisco in Congress since 1987.
"Ms. Kious took special interest in the appointment during this telephone call, wherein she made several vitriolic and incendiary comments about Speaker Pelosi and her purported responsibility for temporarily suspending operations of Ms. Kious' business," according to the statement, which was obtained by San Francisco's KRON-TV.
Soleimanpour also said his office has evidence that Kious had actually been operating her business during stay-at-home orders where she was seen "styling various clients' hair, ignoring social distancing guidelines, and not wearing protective equipment (masks), as recently as a few days prior to Speaker Pelosi's arrival at eSalon on August 31."
He added that Kious had also been "almost forcing stylists" at the salon to violate orders "for her own financial benefit in the form of receiving lease payments," the statement alleged, according to the station.
Soleimanpour claimed his client took "all requisite safety measures" during the appointment, including cleaning all service areas and wearing protective equipment recommended by the federal Centers for Disease Control and Prevenetion (CDC).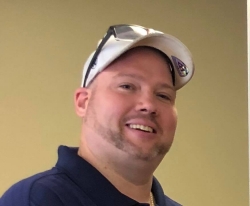 Latest posts by David Caron
(see all)